Esential
| | | | |
| --- | --- | --- | --- |
| Suma colosală la care a ajuns un loc de parcare, după o licitaţie, în Braşov | | | |
Miercuri, 07 Noiembrie 2018 10:25
Suma colosală la care a ajuns un loc de parcare, după o licitaţie, în Braşov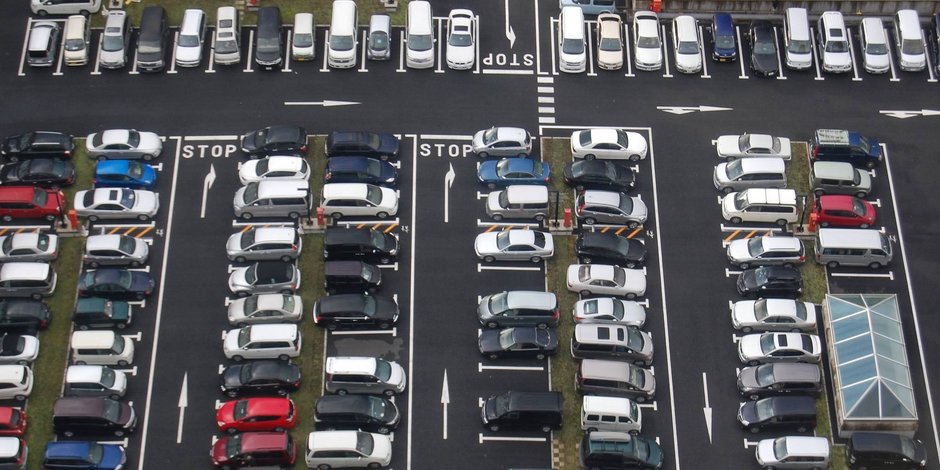 Un braşovean a închiriat un loc de parcare de lângă bloc, la licitaţie, cu suma record de 2500 de lei lunar.
Dar n-am ştiut că beizadeaua lui Dragnea are şi apartament în Braşov!
Oricum merită 30000 de lei pe an pentru un Golf tunat de Tel Drum, cu 80 de mii de euro.
Citeşte mai mult...
IT
| | | | |
| --- | --- | --- | --- |
| the first phone we've seen with a truly foldable screen | | | |
Luni, 05 Noiembrie 2018 18:12
Foldable phones are coming, there's no doubt about that. Samsung, LG, and Huawei are among those who've set out their intentions to launch bendable handsets within the next year, but they've all apparently been beaten to the line by the Royole FlexPai.
Whereas last year's ZTE Axon M stuck two displays together with a hinge, the FlexPai screen really does fold over – it's a tablet one moment and a phone the next. The Chinese manufacturer behind the device says it can be folded open and shut more than 200,000 times before breaking.
Citeşte mai mult...
Esential
| | | | |
| --- | --- | --- | --- |
| Wowstick hides a 56-in-1 electric multitool inside a pen's shell | | | |
Luni, 05 Noiembrie 2018 18:06
Electric screwdrivers are usually big, bulky things that you stash out of sight, but with the new Wowstick Mini, Standmac wants you to proudly display it on your desk. This sleek little tool looks like a (rather chunky) pen, and comes with up to 56 swappable heads, three bright LEDs, two power modes and a rechargeable, long-life battery.
Citeşte mai mult...
Arte martiale
| | | | |
| --- | --- | --- | --- |
| 24th Karate World Championships Madrid - Spain | | | |
Luni, 05 Noiembrie 2018 14:50
The 24th Karate World Championships are Karate's biggest event. Held every two years, the Karate Senior World Championships gather athletes from over a hundred countries in a thrilling quest to sports greatness.

The tournament will take place at the WiZink Center sports hall in Madrid (Spain).
The competition acquires even greater importance since the Spanish capital will host the last World Championships to be held before Karate's debut at the Olympic Games Tokyo 2020.
The 24th World Championships will be the competition providing the highest number of points for athletes to qualify for the Olympic Games.


The appeal of this spectacular sport is showcased in its three modalities: the action and speed of Kumite, the power and spirit of Kata, and the courage and resilience of Para-Karate.

*

*

Romania este reprezentata de o delegatie formata din :

BACIU RALUCA ,GOGOLOSI BOGDAN MARIAN FLORIN ,GUTA ADRIAN RAZVAN , GUTA ALINA MIHAELA ,IONITA CLAUDIA ,IPATE IONUT , MIHALACHE MARIAN CRISTIAN , MIREA ALEXANDRINA , PAUN IONUT ALEXANDRU ,POP ALEXANDRA , ROMANIA(BACIU, IONITA, MIREA, POP) Female Team Kumite , ROMANIA(CONSTANTIN, GUTA, MATEI) Female Team Kata , ROMANIA(GOGOLOSI, IANCU, IPATE, MIHALACHE, PAUN, TEODORESCU) Male Team Kumite ,ROTARU CRISTINA MARIA , TEODORESCU CLAUDIU

*





Uram SUCCES sportivilor romani !
Citeşte mai mult...
Esential
Sâmbătă, 03 Noiembrie 2018 20:38
SCLAV, -Ă, sclavi, -e, s. m. și f. Persoană lipsită de orice drepturi, aflată în proprietatea deplină a unui stăpân de sclavi pentru care muncește; rob. ♦ Fig. Persoană care satisface orbește și servil voința altuia ♦ Fig. Persoană care își subordonează integral voința sau acțiunile unei pasiuni, unei dogme, unui viciu etc. – Din lat. sclavus. Cf. fr. esclave.
Sclavia (din latinescul medieval sclavus < slavus) desemnează condiția umană a persoanelor (sclavii) care lucrează pentru un stăpân fără remunerație și ce nu dispun de drepturi asupra propriei persoane. Sclavii trebuie să îndeplinească toate ordinele stăpânului de la naștere sau capturare (trecerea de la libertate la sclavie) până la moarte sau eliberare (trecererea de la sclavie la libertate). Din punct de vedere istoric, sclavia înseamnă, prin definiție, negarea egalității între oameni, iar filozofic sclavii erau considerați o specie aparte și inferioară. Sclavia poate fi definită și ca o "stare de totală dependență politică, socială și economică în care este ținută o țară, o categorie socială, un individ".
Sclavia în antichitate
Primele documente care atestă prezența sclaviei într-o mare civilizație sunt cele din Sumeria (Mesopotamia), însă într-o formă limitată. În Egiptul Antic, mai ales în perioada Imperiului Nou, un anumit număr de sclavi caracteriza o anumită importanță socială. Cei mai mulți indivizi deveneau sclavi în urma capturării lor în timpul războaielor sau prin răpire.
Citeşte mai mult...