Luni, 21 Ianuarie 2019 11:17
Simona Halep - Serena Williams :1-6 ,6-4 , 4-6
Din pacate Simona a pierdut meciul cu Serena.
Credem noi ca meciul a fost pierdut de Simona , in primul rind mental, si apoi faptului ca Simona a returnat foarte multe mingi fix la Serena.
Cand Simona a plimbato pe teren pe Serena , Simona cam a astigat punctele.
Oricum , Simona TE IUBIM si TE RESPECTAM pentru ceea ce faci !!
Citeşte mai mult...
Sâmbătă, 19 Ianuarie 2019 11:36
Simona Halep (27 de ani, 1 WTA) a învins-o pe Venus Williams (38 de ani, 36 WTA), scor 6-2, 6-3, și o va înfrunta pe Serena Williams în optimile de finală de la Australian Open.
Citeşte mai mult...
Marţi, 23 Octombrie 2018 08:28
The Women's Tennis Association (WTA) announced today that Simona Halep has won the 2018 Porsche Race to Singapore, finishing the regular season in the No.1 position on the Leaderboard.

This is the second year in a row Halep has finished in first place on the Porsche Race to Singapore. The Romanian was due to compete in her fifth consecutive appearance at the BNP Paribas WTA Finals Singapore presented by SC Global, but was forced to withdraw on Thursday due to a lower back injury.

Each of the 56 tournaments (52 WTA events plus the 4 Grand Slams) leading into the WTA Finals represents one lap of the Porsche Race to Singapore, spread across 30 countries. Throughout the 2018 season, Halep has amassed 6,921 points from 15 laps (i.e. tournaments), with her nearest rival, Angelique Kerber, finishing second with 5,375 points.
It has been another stand-out year for Halep in 2018, lifting three titles from a Tour-leading six final appearances across the season, amassing a 46-11 win-loss record and spending 40 weeks this season as the WTA World No.1.
"After winning my maiden Grand Slam title at Roland Garros this year, finishing first in the Race to Singapore is an honor that makes me very proud," said Halep upon receiving the key for the chalk-colored sports car. "Winning the Race to Singapore for the second year in a row is a fantastic moment for me, and I hope I can carry this good form over into the new season."

2018 was the most successful season of Halep's career. In addition to winning her first ever Grand Slam at Roland Garros, she was also victorious at the Shenzhen Open and the Rogers Cup presented by National Bank (Montréal). She reached three additional finals in 2018 at the Australian Open, Internazionali BNL d'Italia (Rome) and the Western & Southern Open (Cincinnati).
From left to right: Micky Lawler (WTA), Simona Halep, Oliver Eidam (Porsche). Photo provided by Getty Images
"Congratulations to Simona on winning the Porsche Race to Singapore," said WTA CEO and Chairman Steve Simon. "Once again, Simona's season has been nothing short of outstanding. Her drive to consistently compete at the highest level coupled with remarkable athleticism make her a deserving winner of this prestigious award."

Citeşte mai mult...
Duminică, 12 August 2018 16:47
Hai SIMONA !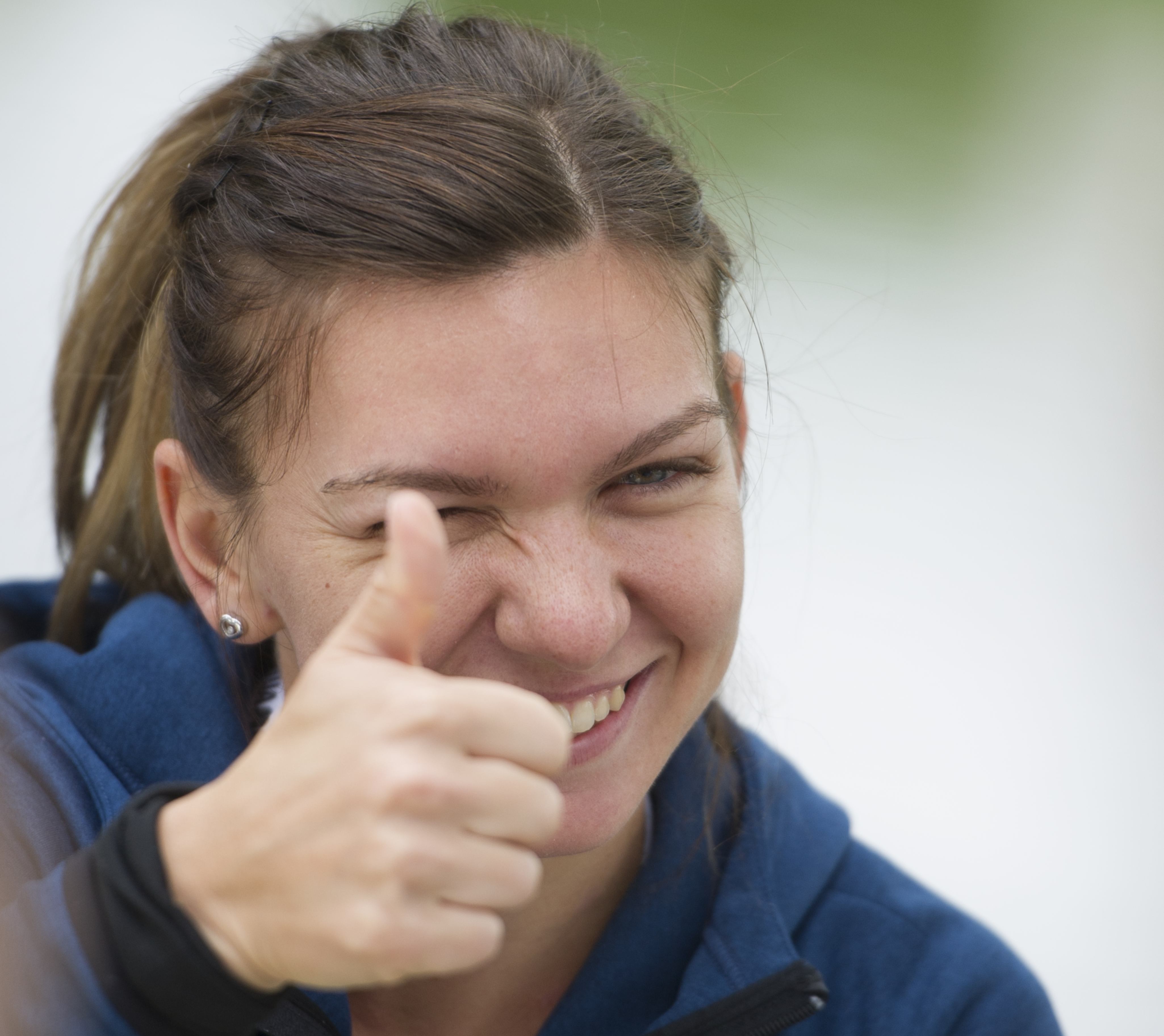 Simona Halep, 26 de ani, locul 1 WTA, joacă azi în finala turneului Rogers Cup, de la Montreal, cu americanca Sloane Stephens, 25 de ani, locul 3 WTA.
Citeşte mai mult...
Vineri, 13 Iulie 2018 13:01
În perioada 15-24 iulie 2018, Sala Polivalentă din Cluj-Napoca va găzdui a 61-a ediție a Campionatelor Europene de Tenis de Masă pentru Juniori. La această competiție vor participa 573 de sportivi din 48 de țări. Vor fi disputate 42 de medalii în 14 probe competiționale.
Au mai rămas mai puțin de 48 de ore până la startul Campionatelor Europene de Tenis de Masă STAG 2018, Juniori. Echipa de organizare și-a început activitatea acum mai bine de un an, este prezentă la Cluj-Napoca de 2 săptămâni, iar de 3 zile pregătirile s-au mutat la Sala Polivalentă, locul unde au fost montate suprafața și mesele de joc. Cele 48 de delegații participante la această competiție încep să sosească în Cluj-Napoca, iar cei aproape 600 de sportivi juniori vor lua primul contact cu arena competițională.
Citeşte mai mult...
Pagina 1 din 17