IT
Marţi, 13 Decembrie 2022 12:43
Laptop HP 15.6'' 15-dw3034nq,
FHD, Procesor Intel® Core™ i5-1135G7 (8M Cache, up to 4.20 GHz), 8GB DDR4, 512GB SSD, Intel Iris Xe, Free DOS, Black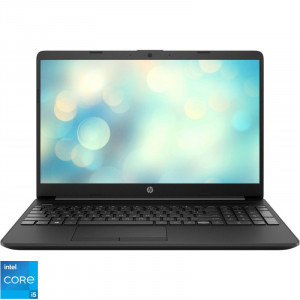 Specificatii tehnice........
Citeşte mai mult...
Auto
Marţi, 06 Decembrie 2022 11:14
Auto
Luni, 28 Noiembrie 2022 12:40
The Hyundai Elantra sedan was redesigned in 2021 to good effect, with smart styling and a good enough interior for the price point. This year, Hyundai has added a performance-oriented N model, boasting a turbocharged engine and suspension upgrades.
At a Glance
Quick little car with good handling characteristics
Loud and stiff to drive, as befits a sports car
Lackluster interior materials and design
Big red button on the steering wheel makes exhaust farts
Unlike the standard Elantra model or the fuel-sipping Elantra Hybrid model, the Elantra N tosses out the idea of a fuel-efficient sedan and brings on the speed. Most of the additions to the N model are sport-centric, including a turbocharged engine, manual transmission option, high-performance tires, and similar upgrades.
Starting with the engine, which is a 2.0-liter four-cylinder that's turbocharged to produce 276 horsepower (205.8 kW) and 289 lb-ft (392 Nm) of torque. For reference, the turbocharged 1.6-liter engine option in the Elantra N Line model produces 201 hp (150 kW). The Elantra N has an eight-speed dual-clutch automatic transmission or an option for a six-speed manual transmission. We drove the latter and would recommend it.
Citeşte mai mult...
Auto
Vineri, 18 Noiembrie 2022 14:16
Auto
Marţi, 15 Noiembrie 2022 13:41
Analiza detaliată a înmatriculărilor de autovehicule în luna Octombrie și după zece luni din 2022

• Inmatriculările de autoturisme noi sunt în creștere la zece luni 2022 (+8,3%) faţă de 2021
• Autoturismele "electrificate" au o creștere de 76,4%, realizând o cotă de piață de 20,8%
• Vehiculele comerciale ușoare + minibuse, în scădere cu 15,4%, iar cele grele + bus cresc cu 15,2%.
După evoluția importantă a lunilor
anterioare, octombrie 2022 vine cu o
creștere de 9,4% a înmatriculărilor de
autovehicule faţă de anul precedent.
Dacă ne raportăm la anii anteriori,
luna octombrie 2022 este în scădere cu
11,7% față de perioada similară din anul
2020 şi în creştere
cu 0,4% faţă de
octombrie 2019.
* Sursa date: DRPCIV, prelucrare APIA
Citeşte mai mult...
Pagina 4 din 410
Sunteti aici: