Marţi, 16 Iulie 2019 11:02

Notebook / Laptop ASUS 15.6'' VivoBook 15 X512UA,
FHD, Procesor Intel® Core™ i3-8130U (4M Cache, up to 3.40 GHz), 8GB DDR4, 256GB SSD, GMA UHD 620, No OS, Grey
...................................
Citeşte mai mult...
Luni, 01 Iulie 2019 17:13
As mobile operators in the U.S. begin to deploy 5G technology, there is a rapidly growing need for skilled, fully trained cell tower crews. While Nokia is working with operators to put the network infrastructure in place, its subsidiary, SAC Wireless, is laying the groundwork by recruiting and training military veterans for tower climber jobs.
With world-class training centers around the country, SAC Wireless offers veterans extensive, safety-focused training. SAC Wireless also outfits its 5G tower crews with the newest, state-of-the-art equipment available. Once their training is complete, military veterans re-enter the workforce with a cutting-edge skillset which will be used to deploy 5G, the next generation wireless technology that will transform not only how we communicate but how we live, work and play.
Citeşte mai mult...
Luni, 17 Iunie 2019 10:05
Nokia today announced inter-connect carrier Gulf Bridge International (GBI) will use the Nuage Networks SD-WAN 2.0 solution to offer their enterprise customers optimized connectivity between branches and private and public clouds. Customers within GBI's 26+ country presence can reduce their operational overhead with the new service. This deal marks the first extension of a software-defined wide area network (SD-WAN) to the public cloud in the Middle East and Africa (MEA) region.
GBI provides managed IP services to hundreds of enterprise customers in Europe, Middle East and Africa (MEA) and Asia. With this new solution, GBI's customers can set up automated services with specific policies related to availability, reliability or security, via one, unified interface. This includes dynamic responses to security threats such as distributed denial-of-service attacks (DDoS) and the ability to monitor capacity and distribute it manually or automatically in order to meet the bandwidth needs of individual branches or data centers.
Citeşte mai mult...
Duminică, 16 Iunie 2019 18:05
Notebook / Laptop ASUS Gaming 17.3'' ROG Zephyrus S GX701GWR, FHD 144Hz 3ms G-Sync, Procesor Intel® Core™ i7-9750H (12M Cache, up to 4.50 GHz), 16GB DDR4, 1TB SSD, GeForce RTX 2070 8GB, Win 10 Home, Black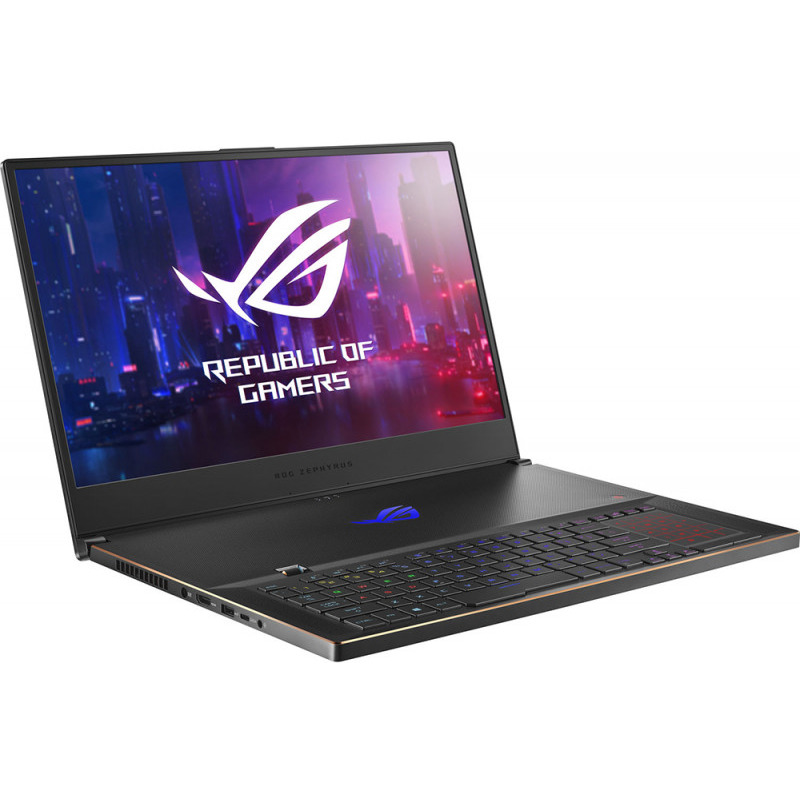 Citeşte mai mult...
Luni, 10 Iunie 2019 18:03
TIM (Telecom Italia), in collaboration with Nokia, has achieved a wavelength speed of 550 Gigabits per second (Gb/s), a new European record for data transmission over a long-distance backbone network. The trial covered more than 350 kilometres on TIM's operational network between Rome and Florence using the new Nokia Photonic Service Engine 3 (Nokia PSE-3).
In addition to this milestone, TIM and Nokia also reached a transmission rate of 400 Gigabit/s over 900 kilometers between Rome and Milan, and 300 Gb/s over 1,750 kilometers.
The PSE-3 is the first coherent DSP to implement a sophisticated signal processing algorithm known as Probabilistic Constellation Shaping (PCS), which maximizes data transport capacity over any distance. This speed triples the bandwidth of the current network, and with the arrival of 5G, will offer customers the most efficiency and connectivity in support of the ever-increasing ultrabroadband traffic, as well as ensuring reliability and security.
Citeşte mai mult...
Pagina 1 din 55